Jakson plays a significant role in ensuring that every child, especially those from vulnerable communities, receives the opportunity to build a better future through education.
Progressing with Education
The first step towards building a better future is to be able to pursue quality education. Helping underprivileged children turn their dreams into reality, we work at the grass-root level to bring about a long-lasting change in their lives. By spreading awareness on the importance of education & enrolling as many children as possible, we help them access affordable means of education.
The group supports a child development programme in Lucknow known as, 'Under the Tree Schools', under which the education of 5000+ girls who belong to BPL families is taken care of.
In addition to education, for all-rounder growth that supports them to learn better, Jakson's Early Learning Centres mandate a two-hour class every day with ICARE India to take care of their nutrition intake, sanitation, and hygiene measures.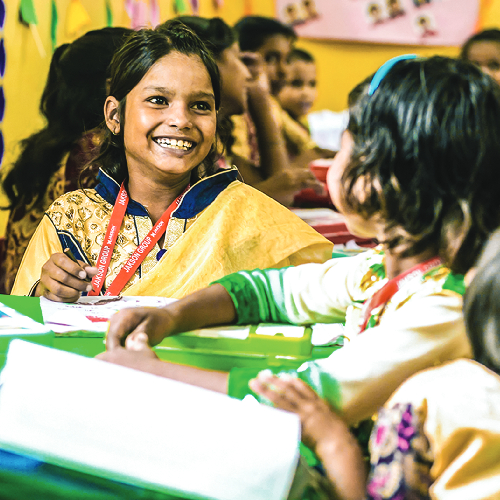 Building Thriving, Resilient Communities, Creating Sustainable Model Villages
We are actively engaged in building sustainable model villages in Balaghat and Phalton, striving to create a better society. Our work areas are focused on key areas of improvement:
Water & Agriculture: Ensuring reliable water supply for agriculture and consumption through initiatives such as water treatment plants and the development of groundwater reserves, including lakes, check dams, and wells.
Health & Sanitation: Promoting a better quality of life and improved health and hygiene practices among villagers through dedicated efforts to maintain health and hygiene standards.
Education: Creating infrastructure for schools and Anganwadis, providing access to digital learning, establishing mini science labs, and implementing scholarship projects to enhance educational opportunities for the community.
Social Engineering: Encouraging community initiatives and fostering the formation of community-based organizations to promote collective action and address social issues collectively.
Income Generation Avenues: We work towards establishing various income generation opportunities for the villagers, enabling them to improve their livelihoods and achieve financial independence. This includes supporting local businesses, promoting vocational training, and facilitating access to microfinance or self-help groups.
Entrepreneurial Approach: Encouraging an entrepreneurial mindset among the villagers, we provide training, mentorship, and resources to nurture their business ideas and ventures. We believe that fostering entrepreneurship empowers individuals to take control of their economic well-being and contributes to overall community development.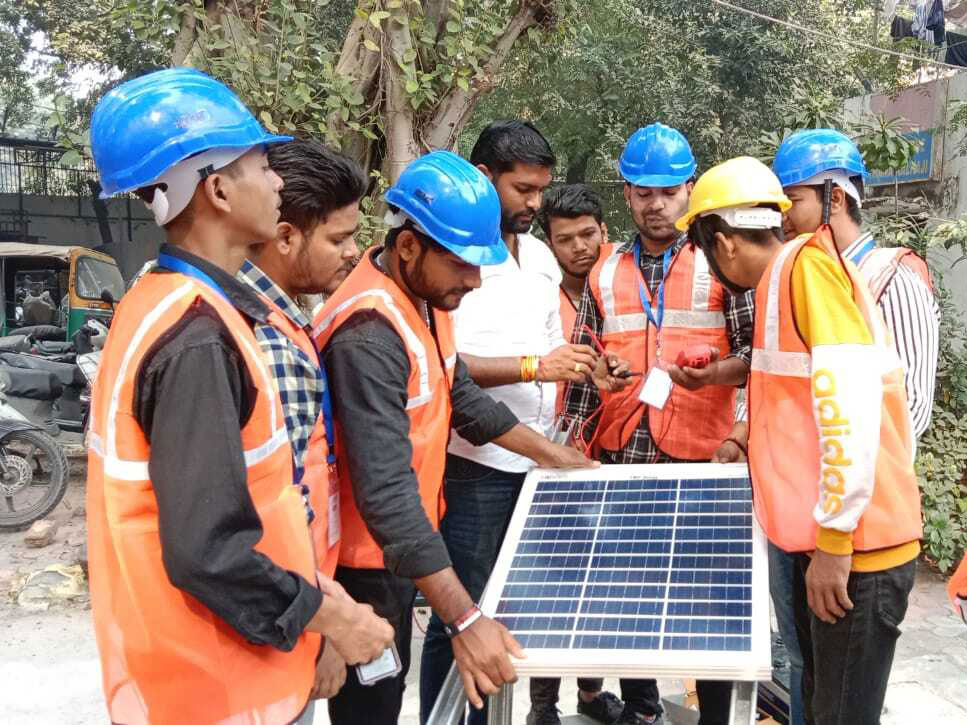 Empowering Youth, Transforming Lives
In collaboration with the Delhi Police and Skill Council of Green Jobs, we proudly support the YUVA 2.0 project in Dwaraka and Kalka Ji, New Delhi. With a clear objective of empowering marginalized communities, this initiative aimed to educate and equip individuals with the necessary skills to become employable in the field of Solar PV Project Helper. In the first batch, a total of 120 students were trained at the Kalka Ji and Dwaraka South Police stations, New Delhi, with morning and evening batches ensuring maximum participation. By providing valuable training opportunities, Jakson Group is actively contributing to the upliftment of society and creating pathways for a brighter future.
Safeguarding the youth of our society from the perils of addiction, our comprehensive program focuses on raising awareness, providing care, and offering mentorship to young individuals, ensuring their well-being and that of their families. Our mission is to rescue and rehabilitate those under the influence of drugs, smoking, alcohol, and other harmful addictions by instilling in them a higher taste and guiding them toward a purposeful and principle-centered life.
Embracing Sustainability: Empowering Employees for a Greener Future
Embracing a sustainable lifestyle and contributing to a greener future, through initiatives such as "Grow trees with Jakson," going paperless, starting composting programs, donating unused items, reducing plastic use, saving energy, growing personal gardens, and promoting green travel with reusable water bottles, we encourage small yet impactful actions.By engaging our employees in sustainable practices, we create a collective culture of environmental responsibility, fostering a more sustainable world for generations to come