The Leadership Team at Jakson Group consists of experienced individuals who drive strategic decisions, foster innovation, and steer the company towards sustainable growth and success.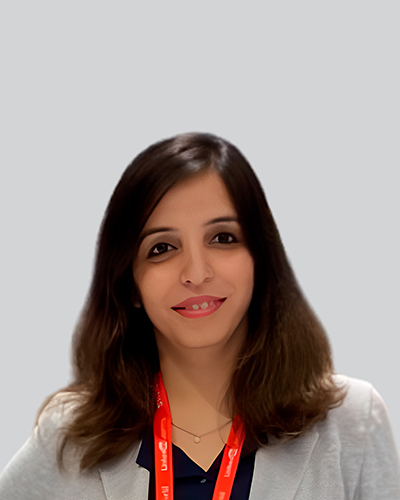 As the Group Chief Human Resources Officer (CHRO) at Jakson Group, Radhika Arora oversees HR, Administration & Facility Management, EHS, and CSR functions. With nearly 19 years of experience in the field of HR, she brings a wealth of knowledge and expertise to her role. Mrs. Radhika is a change leader and problem solver, focusing on areas such as recruitment, talent management, and organizational development. She is also passionate about HR digitalization, talent skilling, and promoting diversity within the organization.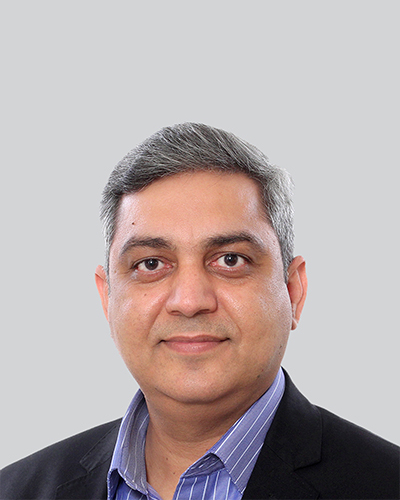 Tarun Anand is the Group Chief Information Officer for Jakson Group. He is a digital leader with experience of over 27 years in designing and delivering high performing digital eco-system using latest technology strategies. Mr. Tarun has built strong technological capabilities in the organizations like Dabur, Mother Dairy, Hero Cycles, Oriflame & Modicare for IT solution delivery in a global setup.
Mr. Tarun is certified Global CIO from ISB Hyderabad and has been member of SAP Product Advisory Council & Next100 Awards Jury. He has won many accolades like ICONIC IDC Insights award by International Data Corporation, Excellence Award by ETCIO and CIO100 award by International Data Group.
He loves listening to music and has keen interest in keeping fit.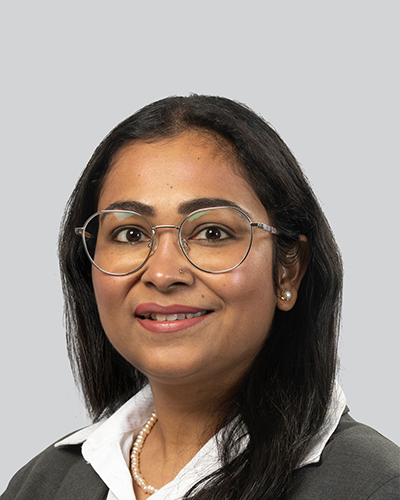 An experienced marketing professional, Mitali Ghosh brings over 17 years of expertise in public policy, B2B brand management, and communication in the renewable energy and technology sectors. With an MBA in Marketing and a certification in Corporate Renewable Procurement, she has worked with top organizations such as Renew Power, Tata Power, and Confederation of Indian Industry.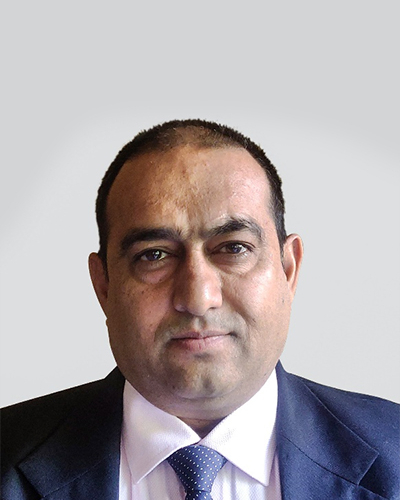 Nandalal Gundecha is a Chartered Accountant with more than 23 years of experience in Accounts & Finance, Treasury, Taxation, Budgetary Control System, Business Planning, IT & ERP, Secretarial and Commercial functions with medium and large sized businesses. His experience in the field of Internal Audit, Finance, Accounts, Legal, Banking, Taxation, Budgeting Control and other finance related functions steers smooth operations for all Jakson entities. Prior to Jakson, he was associated with Kesoram Industries Limited, Hyderabad as COO/CFO of Cement Business & Cummins India Limited, Pune as Director Finance.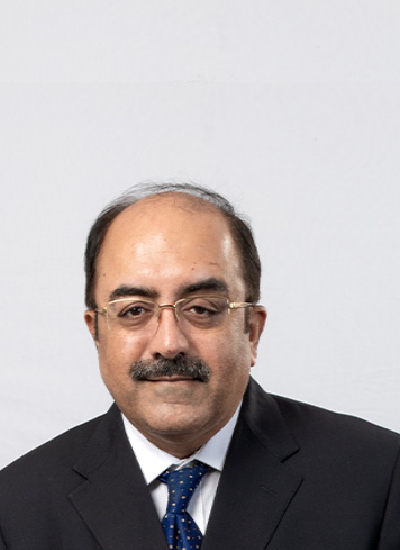 The Distributed Energy Business at Jakson Group is led by an experienced mechanical engineer with over 27 years of experience in the power sector. He provides strategic direction for the growth of the gensets business, solar rooftop business, and independent distributorship in various countries. He also oversees the Cummins aftermarket dealership and Global Training Centre facility.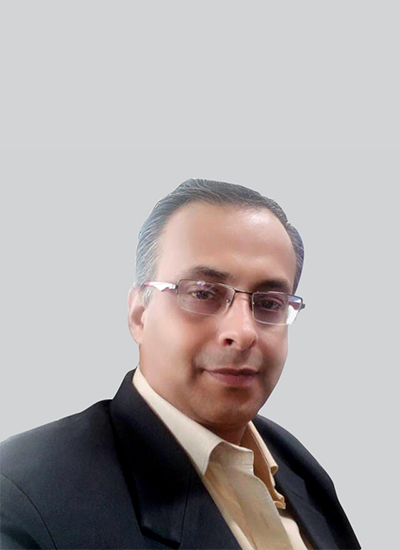 With a proven track record in sales, marketing, and client relationships, Manish Kumar plays a vital role as the CMO of Distributed Energy at Jakson. Leading the New Energies portfolio, he is responsible for driving growth in Battery Energy Storage, Hybrid Energy Systems, and Hydrogen solutions. Manish brings over 27 years of experience to the table, demonstrating his expertise in revenue generation, R&D, and client relationship management. Throughout his 16-year tenure at Jakson, he has showcased his strong leadership skills and ability to foster teamwork. Previously, Manish has held various roles within the company, including DG projects, Supply Chain, and Business Controls, further contributing to his comprehensive understanding of the organization's operations.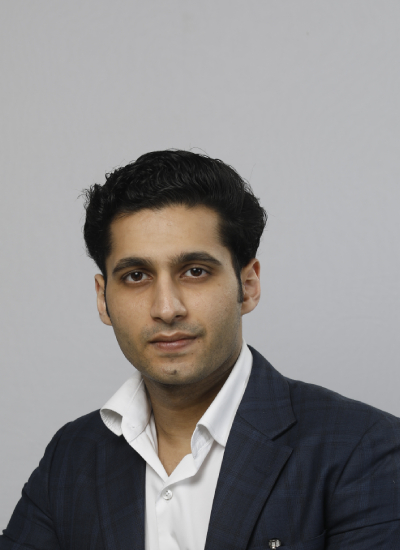 As the director of Jakson Group's Solar Business, Bharat Gupta plays a pivotal role in spearheading the company's international expansion and growth strategy. With a focus on taking Jakson's solar business to global markets, including the USA and Europe, Bharat leverages his extensive experience and collaborations with industry experts and global vendors. His expertise has been instrumental in ensuring that Jakson's solar modules meet the highest standards, obtaining certifications such as PVEL and RE Insurance, and establishing a strong presence in international markets.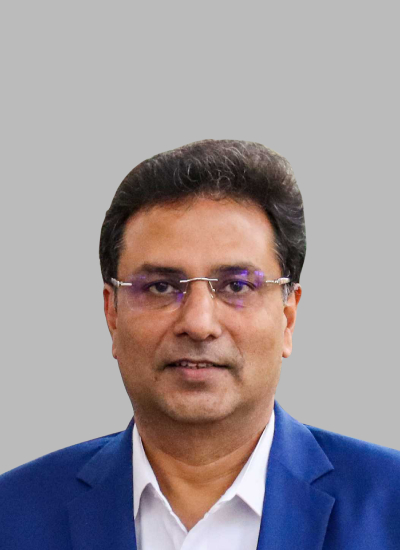 Anurag Garg, the leader of Jakson Group's Solar Business, brings over 29 years of experience in profit center management and business development. His strategic planning skills and intrapreneurial expertise have been instrumental in driving the growth of Jakson's Solar Business. Under his leadership, the company has capitalized on emerging opportunities, forged strategic partnerships, and solidified its position in the solar industry. Anurag's unwavering commitment to excellence and customer-centric approach ensures that Jakson Group remains at the forefront of the renewable energy sector, delivering innovative solutions and driving sustainable growth.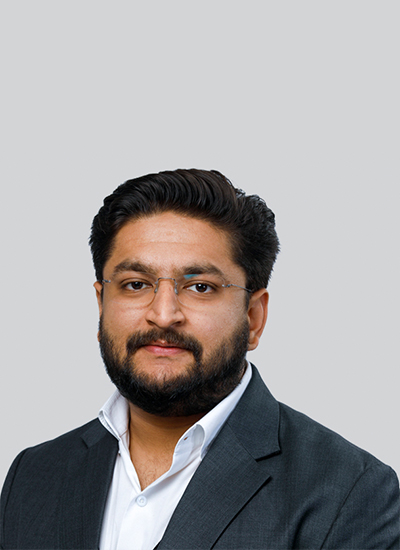 Mr. Raghav Gupta is an integral part of the esteemed Jakson Group, representing the fourth generation of the family business.
After his schooling from Delhi Public School, Mr. Gupta completed his Bachelor's degree in Electrical Engineering from the State University of New York at Stony Brook University in the year 2015. His professional journey commenced with an 18-month internship at Cummins India Limited, where he gained comprehensive exposure to various facets of the business, including operations, manufacturing, marketing, HR, finance, quality, safety, research & development, warehousing, supply chain management, and IT.
Thereafter, at Jakson, Mr. Gupta took over the role of Manager, where he successfully introduced 5S practices across all manufacturing facilities, raising standards in productivity, safety, and cost efficiency. Subsequently, he held the position of General Manager, Solar Rooftop Business, overseeing the design and execution of numerous solar rooftop projects. His responsibilities expanded further when he became the Executive Vice President for Jakson's Infrastructure and EPC business for a two-year tenure.
Today, Raghav Gupta holds the distinguished position of Managing Director within Jakson's Infrastructure business, with a primary focus on electrical projects, water projects, and civil projects. He has set an ambitious target to elevate this vertical, aiming for revenues exceeding 10,000 crores by the year 2025.
He is a proponent of continuous learning and invests in self-development with the goal of creating value not only for the organization but also for the community and the nation at large. His commitment to education continues with him undertaking courses at Harvard even now!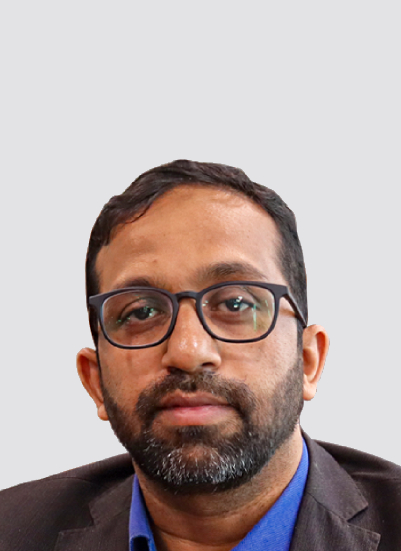 Manav Mathur is the Chief Operating Officer of EPC Business for Jakson Group. A Certified PMP® and Lean Six Sigma Black Belt, Manav brings in more than 20 years of global experience in Project and Program Management, Strategic Planning, Business Transformation and Business Operations. Manav has a degree in Chemical Engineering (Hons) and MBA in Strategy & Operations from IIT Delhi. He has led diverse teams and his expertise lies in Change Management and Stakeholder Management. He has previously worked with organizations like Bechtel, KEC International, Voltas, ETA Group, Sobha across India, the Middle East, APAC and Africa. Manav has been at forefront of bringing in technology to Construction Industry and has been a keynote speaker on Digital Construction. He has keen interest in emerging technologies and key industry trends. He strongly believes in 4 Ps – Planning, Process, People, and Performance. Outside work, he pursues his interests in hiking, music, reading, meditation and community service.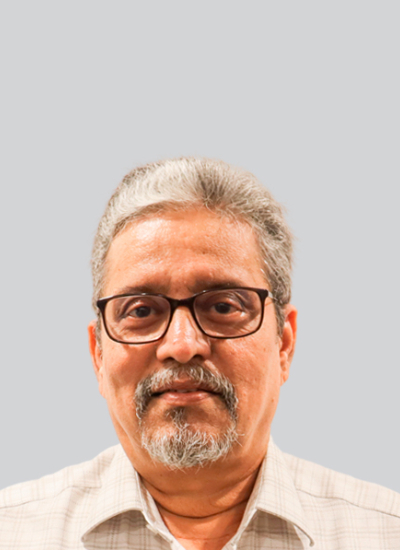 Mr. V Manjunath Rao holds the esteemed position of President of Human Resources for Jakson's Infrastructure & EPC business. With a career spanning over three decades in the realm of Human Resources, both within India and abroad, he brings with him a wealth of experience that positions him as a formidable figure in the industry. His comprehensive understanding of diverse business requirements is a testament to his proficiency in the field.
Previously, he has been engaged with Transrail Lighting Limited, Kalpatru, Lanco Solar, KEC, and Ceat Tyres.
Mr. Rao's academic background is equally impressive, having earned a Master of Social Work (MSW) degree from Mangalore University, underscoring his scholarly prowess.
Outside of his professional commitments, Mr. Rao's passions lie in the realm of literature. He is an avid reader, dedicated to the pursuit of knowledge and the literary arts. Additionally, he derives immense joy from following cricket matches, further enriching his well-rounded interests and pursuits.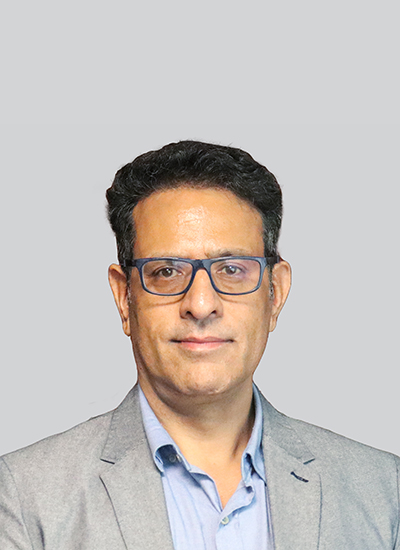 As the CEO and MD of Jakson Green Pvt. Ltd., Bikesh Ogra brings his extensive experience in the energy and construction industry to lead the company's global-standard engineering and construction business. With a remarkable career that includes serving as the Global CEO of STERLING & WILSON Solar, Bikesh has overseen the successful construction of 10,000MW of solar power plants across multiple continents. His contributions have been recognized with prestigious accolades, including Green Entrepreneur of the Year and Solar Entrepreneur of the Year. Bikesh is known for his passion for mentoring teams, embracing innovative technologies, and actively participating in philanthropic endeavors. In his personal life, he is an avid fitness enthusiast, trekker, and cricket lover.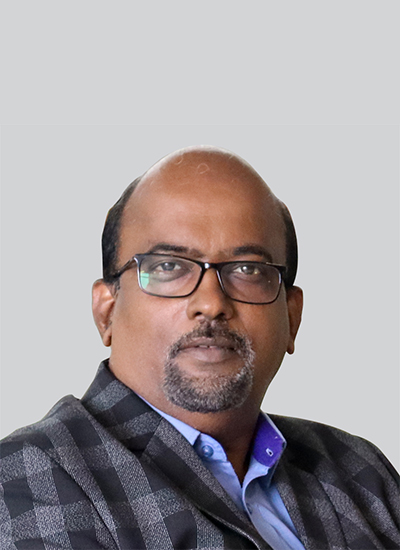 With an impressive 28 years of experience in the renewable management domain, Kannan brings a wealth of knowledge and expertise to his role. Holding a degree in Electrical Engineering from the University of Chennai and a Project Management Professional (PMP) certification from George Washington University, he is well-equipped to navigate the complexities of the industry. Kannan previously served as the Chief Operating Officer for Solar EPC and O&M at Sterling & Wilson, where he played a pivotal role in the company's IPO launch. Additionally, he has made significant contributions to society by founding Vocuni, a global community focused on nurturing entrepreneurial interests among the youth and helping them earn a sustainable livelihood.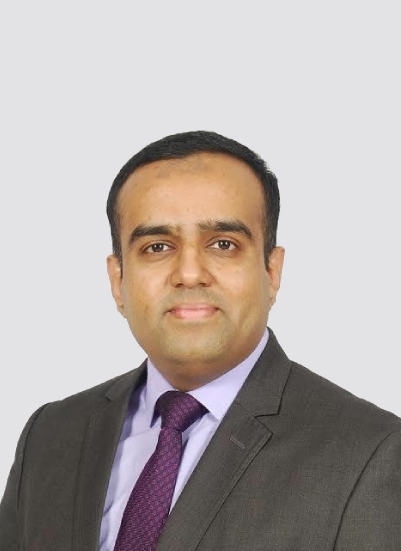 Introducing Vish Iyer, the trailblazing Global Chief Commercial Officer at Jakson Green. With 17 years of expertise in the energy sector, he has left an indelible mark on renowned conglomerates like Siemens, Larsen & Toubro, Mahindra, and Sterling and Wilson Solar.
Vish's exceptional contributions have earned him recognition as a "Rising Star Finalist" at the esteemed S&P Global Platt's Global Energy Awards. His visionary leadership has spearheaded market-oriented business teams, delivering over 2 GW of groundbreaking utility-scale and distributed solar projects in India.
Notably, Vish's relentless pursuit of excellence resulted in securing the prestigious "Intersolar Award" for the country's best utility-scale solar project. His achievements continue to shape the landscape of renewable energy.
Beyond his industry roles, Vish's influence extends to advisory positions, where he serves as a member of the CII task force on Green Hydrogen and actively contributes to the FICCI Energy Storage Task Force and the US-India Partnership Forum (USIPF).
Prepare to be inspired by the expertise and innovation of Vish Iyer as he propels Jakson Green towards a sustainable future. Embrace his vision as he continues to shape the industry and drive transformation on a global scale.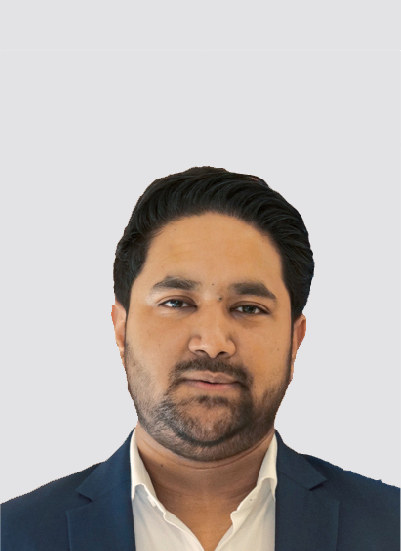 Siddhant Gupta is part of the fourth-generation leadership at Jakson Group and is spearheading the Bio Fuel Business at Jakson. He is responsible for implementing strategies and efficiencies of operations to help the business grow nationally & globally. Under his aegis, the company is setting up a 2G bio-ethanol manufacturing plant in Madhya Pradesh, India. In his early career, after his learning stint as a project manager at Cummins India, he joined the Distributed Energy Business unit at Jakson. He implemented many strategic policies to augment the business performance. As a firm believer in a Green future, he has transitioned to the Biofuel industry and is making efforts to contribute more effectively to his belief.
Indeep Singh Bhatia is a two times national award winner owing to his passion and dedication driving results in manufacturing operations. He started his professional journey with the HR Function and quickly grew into the business leader's role in the manufacturing operations of the Sugar Industry and Distilleries. Consequent to this transition, he looked after the manufacturing operations of Power Cogeneration, Ethanol Production, Potable Alcohol, Beverages and Sugar Production for the last 32 years.
He has groomed and led large teams, improved efficiencies, developed new products and executed and commissioned new projects worth more than 2500 crores in Distillery (Grain and Molasses based) and Sugar sectors. His strength lies in strategic and operational background covering various experiences, including business leadership roles with multi-unit responsibilities. Indeep has not only been an expert in his field but also proves to be an inspiring mentor for his workforce, upskilling them to improve efficiencies, control costs and reduce wastages in manufacturing operations.