The guiding light keeping us strong inside out with their expertise & unparalleled contribution towards strategizing & implementing initiatives to become market leaders across all segments. Meet our exceptional team of seasoned veterans in India's energy and infrastructure sectors, bringing unmatched expertise, experience, and success to drive transformative projects and maximize growth opportunities.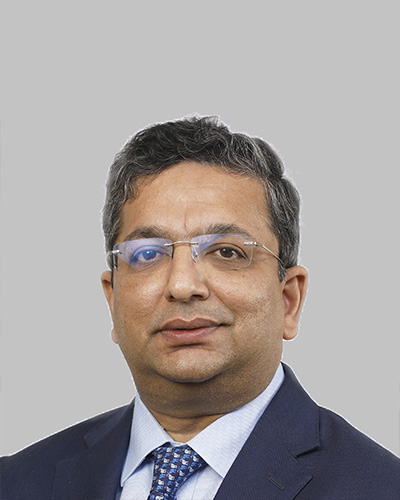 Under the leadership of Sameer Gupta, Jakson Group has evolved from a genset manufacturing company into a prominent player in India's energy and infrastructure sectors. With expertise in Distributed Energy, Solar Solutions, and EPC Projects & Civil Contracts, Jakson operates advanced manufacturing facilities for generating sets, solar modules, and battery energy storage systems. Sameer's commitment extends beyond business, as he actively participates in industry associations and serves on various councils. With a focus on CSR activities, Sameer aims to make a positive impact on education, the environment, and community services. As a graduate of Electronics Engineering and an alumnus of Harvard Business School, Sameer values continuous learning, collaboration, and building enduring relationships based on trust and transparency.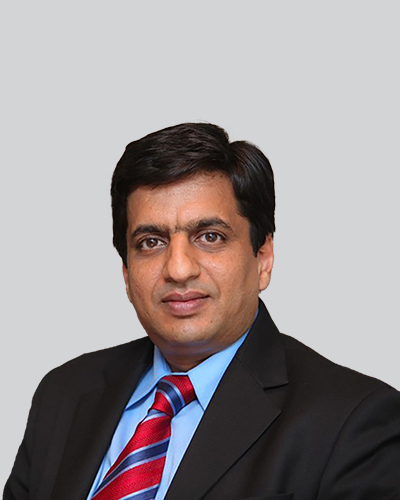 As the Vice-Chairman & Managing Director of Jakson Group, Sundeep Gupta has been a key driving force behind the company's growth and diversification since joining in 1991. With a focus on new business areas such as solar, electrical EPC, hospitality, and education, he has played a vital role in building Jakson's solar business from the ground up. Sundeep's passion for technology and innovation led to the adoption of advanced manufacturing technologies and the establishment of Jakson's solar manufacturing plant. With his expertise and commitment, Sundeep has become a respected figure in the industry, contributing significantly to Jakson's success.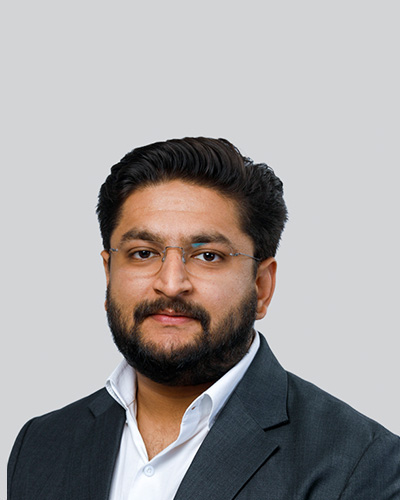 Mr. Raghav Gupta is an integral part of the esteemed Jakson Group, representing the fourth generation of the family business.
After his schooling from Delhi Public School, Mr. Gupta completed his Bachelor's degree in Electrical Engineering from the State University of New York at Stony Brook University in the year 2015. His professional journey commenced with an 18-month internship at Cummins India Limited, where he gained comprehensive exposure to various facets of the business, including operations, manufacturing, marketing, HR, finance, quality, safety, research & development, warehousing, supply chain management, and IT.
Thereafter, at Jakson, Mr. Gupta took over the role of Manager, where he successfully introduced 5S practices across all manufacturing facilities, raising standards in productivity, safety, and cost efficiency. Subsequently, he held the position of General Manager, Solar Rooftop Business, overseeing the design and execution of numerous solar rooftop projects. His responsibilities expanded further when he became the Executive Vice President for Jakson's Infrastructure and EPC business for a two-year tenure.
Today, Raghav Gupta holds the distinguished position of Managing Director within Jakson's Infrastructure business, with a primary focus on electrical projects, water projects, and civil projects. He has set an ambitious target to elevate this vertical, aiming for revenues exceeding 10,000 crores by the year 2025.
He is a proponent of continuous learning and invests in self-development with the goal of creating value not only for the organization but also for the community and the nation at large. His commitment to education continues with him undertaking courses at Harvard even now!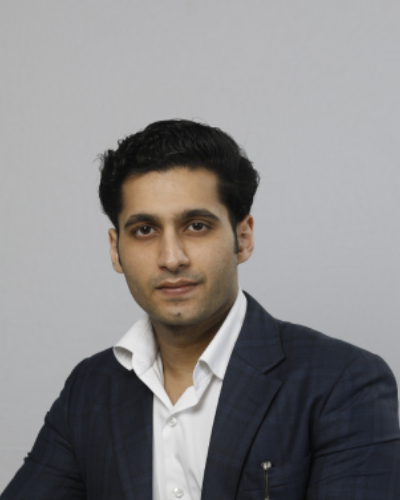 As the director for the Solar Business of Jakson Group, Bharat Gupta leads the international expansion and growth strategy for the company. With a focus on taking Jakson's solar business to a global level, including markets in the USA and Europe, Bharat leverages his industry expertise and strong relationships with global vendors to position Jakson as a prominent player in the international solar market. Under his leadership, Jakson has successfully obtained certifications such as PVEL and RE Insurance, ensuring the quality and reliability of their solar modules for global markets. Bharat's contributions drive the continued success and growth of Jakson's Solar Business.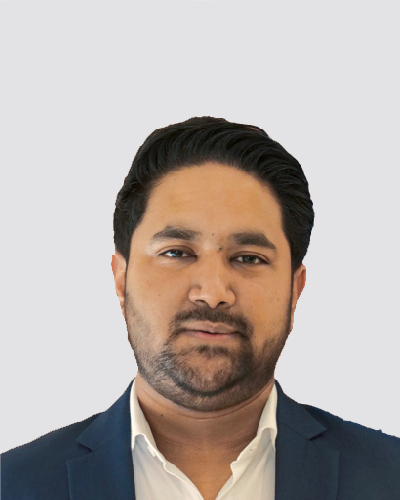 Siddhant Gupta is part of the fourth-generation leadership at Jakson Group and is spearheading the Bio Fuel Business at Jakson. He is responsible for implementing strategies and efficiencies of operations to help the business grow nationally & globally. Under his aegis, the company is setting up a 2G bio-ethanol manufacturing plant in Madhya Pradesh, India. In his early career, after his learning stint as a project manager at Cummins India, he joined the Distributed Energy Business unit at Jakson. He implemented many strategic policies to augment the business performance. As a firm believer in a Green future, he has transitioned to the Biofuel industry and is making efforts to contribute more effectively to his belief.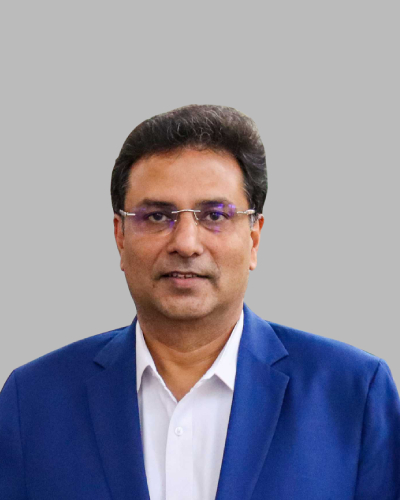 Anurag Garg, the leader of Jakson Group's Solar Business, brings over 29 years of experience in profit center management and business development. His strategic planning skills and intrapreneurial expertise have been instrumental in driving the growth of Jakson's Solar Business. Under his leadership, the company has capitalized on emerging opportunities, forged strategic partnerships, and solidified its position in the solar industry. Anurag's unwavering commitment to excellence and customer-centric approach ensures that Jakson Group remains at the forefront of the renewable energy sector, delivering innovative solutions and driving sustainable growth.
As the CEO and MD of Jakson Green Pvt. Ltd., Bikesh Ogra brings his extensive experience in the energy and construction industry to lead the company's global-standard engineering and construction business. With a remarkable career that includes serving as the Global CEO of STERLING & WILSON Solar, Bikesh has overseen the successful construction of 10,000MW of solar power plants across multiple continents. His contributions have been recognized with prestigious accolades, including Green Entrepreneur of the Year and Solar Entrepreneur of the Year. Bikesh is known for his passion for mentoring teams, embracing innovative technologies, and actively participating in philanthropic endeavors. In his personal life, he is an avid fitness enthusiast, trekker, and cricket lover.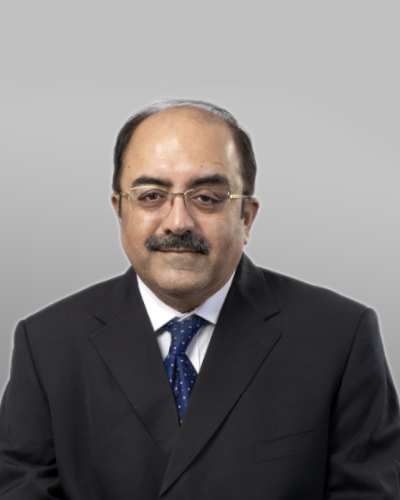 The Distributed Energy Business at Jakson Group is led by an experienced mechanical engineer with over 27 years of experience in the power sector. He provides strategic direction for the growth of the gensets business, solar rooftop business, and independent distributorship in various countries. He also oversees the Cummins aftermarket dealership and Global Training Centre facility.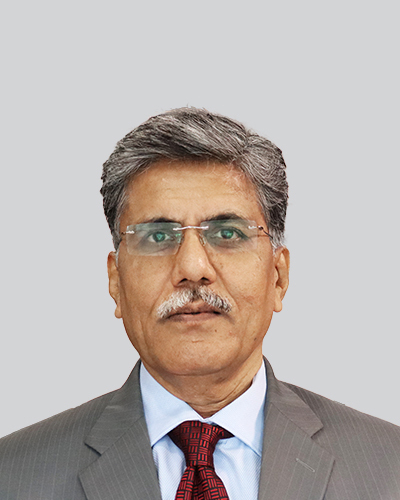 Manish Bhandari, an accomplished leader with a rich and diverse background brings a wealth of financial & business expertise. With a career spanning over three decades, Mr. Bhandari has held senior leadership roles in mineral resources, energy, telecom, financial services, specialty chemicals & refinery business, across a diverse geographical presence.
His tenure at Aditya Birla Group, is particularly noteworthy, where he played a pivotal role in steering the company to operating profits exceeding Rs 1000 Crores in the mining business. While incubating coal business, his contribution in focused analysis of value drivers led to nationally benchmarked outcomes.
He is a versatile strategist, having overseen business transformations, turnaround initiatives, and successful divestments in South-East Asia.
His expertise extends to enterprise risk management, strategic imperatives, earning him a position of trust and directorship in numerous companies with RVNL, Grasim, Ultratech Cement as JV Partners. A fellow Chartered Accountant and a graduate with honors, his commitment to professional advancements is evident in his continuous pursuit of training and development programs. His accolades and awards reflect a trailblazing career characterized by excellence in project execution and visionary leadership.
Mr. Bhandari's ability to drive growth, manage critical challenges, and create enduring value makes him an invaluable member of the Jakson family.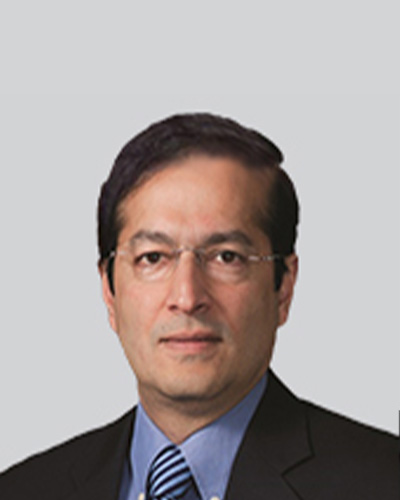 Committees – Audit, Nomination & Remuneration  
With a remarkable journey spanning from starting as an intern to becoming the Chairman and Managing Director of Cummins Group in India, Anant Talaulicar has made significant contributions to Cummins globally. He has led sustainable community initiatives through the Cummins India Foundation and serves in advisory roles. Anant is also actively involved in supporting rural youth education through the Usha Jaivant Foundation. Holding degrees in Mechanical Engineering, Engineering, and an MBA, his expertise and leadership have been instrumental in his success.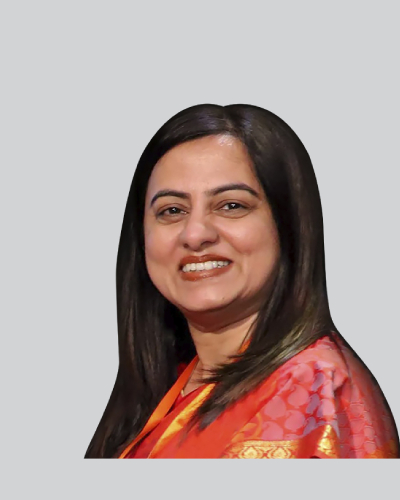 With over 31 years of experience and a PhD in Business Management, she is a visionary leader and founder of Speakwel Lifestyle School. Her expertise lies in leading organizations through change and development, building relationships, and problem-solving. She is dedicated to philanthropy, particularly in the areas of education and the environment, and has founded an NGO called "ARTH" to provide education to girl children.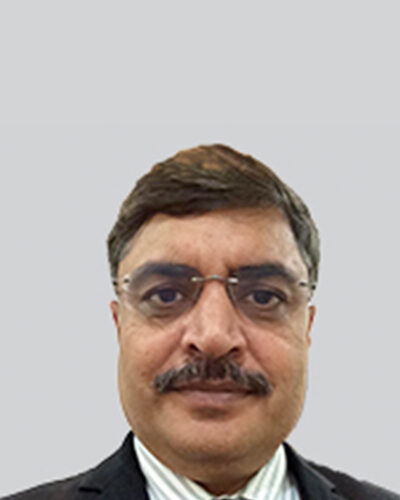 Committees – Audit, Nomination & Remuneration 
This ex-IPS officer of the AGMUT Cadre, 2008 batch, has had a remarkable career in the Delhi Police and the Union Territory of Daman and Diu. Recognized with the President's Police Medal for Meritorious Services, he has made significant contributions to police administration and reform. His leadership as the Commissioner of Police in Delhi and his role in streamlining operations at Indira Gandhi International Airport highlight his exceptional abilities. With a background in engineering and an MBA, he possesses a diverse skill set and remarkable acumen.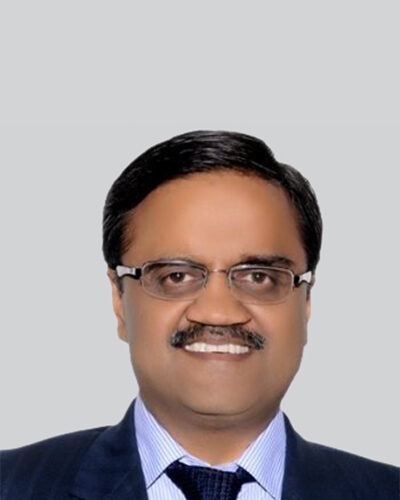 With over 35 years of diverse and rich experience in Audit & Consulting, Atul Seksaria is a seasoned Chartered Accountant specializing in supporting the growth of Entrepreneurial Growth Companies. Throughout his career, he has led numerous professional engagements for listed companies, large private corporations, multinational organizations, and family-owned businesses. Notably, Atul has served as a senior partner at reputable firms such as S.R. Batliboi & Co. LLP, Walker Chandiok & Co. LLP, and S.S Kothari Mehta & Co., where he has showcased his expertise and delivered exceptional results. Beyond his professional commitments, Atul has actively participated in various industry committees, including the corporate affairs committee of PHD Chamber of Commerce & Industry and the Governing Body of the Faridabad Chamber of Commerce and Industry. Currently, he continues to contribute as a special invitee on the committee for MSME & Startup at the Institute of Chartered Accountants of India. With his extensive knowledge and directorship roles on the boards of listed and unlisted companies, Atul Seksaria is a respected figure in the field of Chartered Accountancy.